Some SEO Tools To Help You Get More Traffic To Your Site
Presently, the Search engine optimization is the primal tool for online business success. A good SEO strategy will provide more traffic to your website from different sources, and it will also let you have repetitive visitors. Regardless of how great your products or services are, if clients cannot find your business online, they will surely find the sites of your competitors. Don't overlook the incredible benefits of SEO and consider using these techniques:
1.    Know The Right Keywords To Use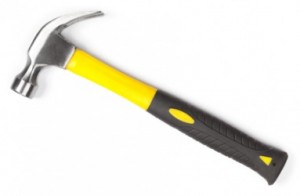 The most important step and marketing goal of any online business owner is to create a list of all the possible effective SEO keywords to use. These should appear natural in the search results of search engines.
2.    Emphasize More on Branding
When displaying the search results, various search engines usually use measurable metrics to gauge the quality of your site, not subjective metrics. Branding is one of the most important criteria from which websites are judged. Moreover, the more people like your branding, the more traffic you get to your site, and the more the possibility of appearing in the search results.
3.    Creation of Great Content
Managing a blog of a company lets you broadcast industry news, product updates, as well as other important topics. This not only increases the amount of keywords you can use on your website, but also helps to create good customer relations with clients. The total time that people will spend in your site when they visit it is another aspect that is considered when the search engines pull search results.
4.    Social Networking
Sometimes it may seem like getting into social networking sites such as Facebook is adding more chores to your business. However, always keep in mind that search engines such as Google and Bing know how brand exposure and link shares on these sites will significantly increase the web traffic to your website.
5.    Google Analytics
Google analytics is the application that lets you measure how your site is performing and lets you make further improvements. It is quite easy to use and free of charge. You can use it to effectively create the targets that you want your site to hit. This is very helpful in determining how your customers interact with your site. This is helpful in providing insights on where and how to improve your business.
6.    Link Building
Creating links to your website through link building means getting other sites to direct users to your site. The quality, relevance, and quantity of these links are some of the indicators that search engines use when they pull up results. The easiest way to create links is finding out where your competitors acquire backlinks through the use of apps such as Majestic SEO, and Open Site Explorer. This way, you can outrank your competitors in search engines, as these tools will provide the information you need.
The right SEO tools will help you to cut down the amount of hours it takes to analyze your competition, offer quality keyword research, and back-links.